Ambu gastroenterology products
Ambu has leveraged more than ten years of experience in single-use endoscopy to provide you with a dependable, sterile and viable solution to adopt. Our single-use GI endoscope solutions offer the familiar benefits of conventional endoscopes combined with the efficiency and sterility of the single-use concept.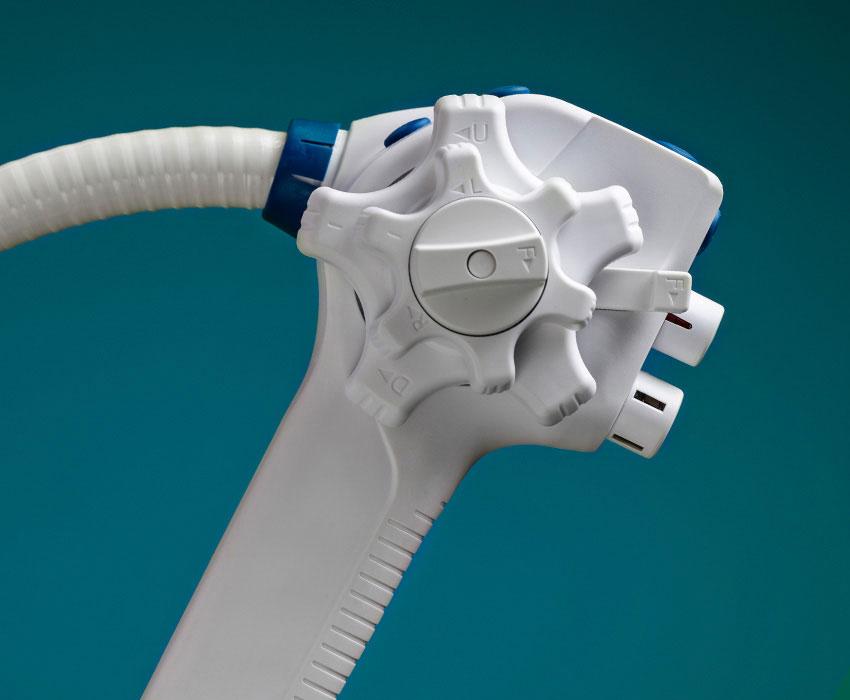 Ambu® aScope™ Gastro Large
A continuously available sterile therapeutic gastroscope that offers the manoeuvrability and precision of a standard gastroscope – designed to support upper GI bleeds, necrosectomies, strictures and foreign body removal.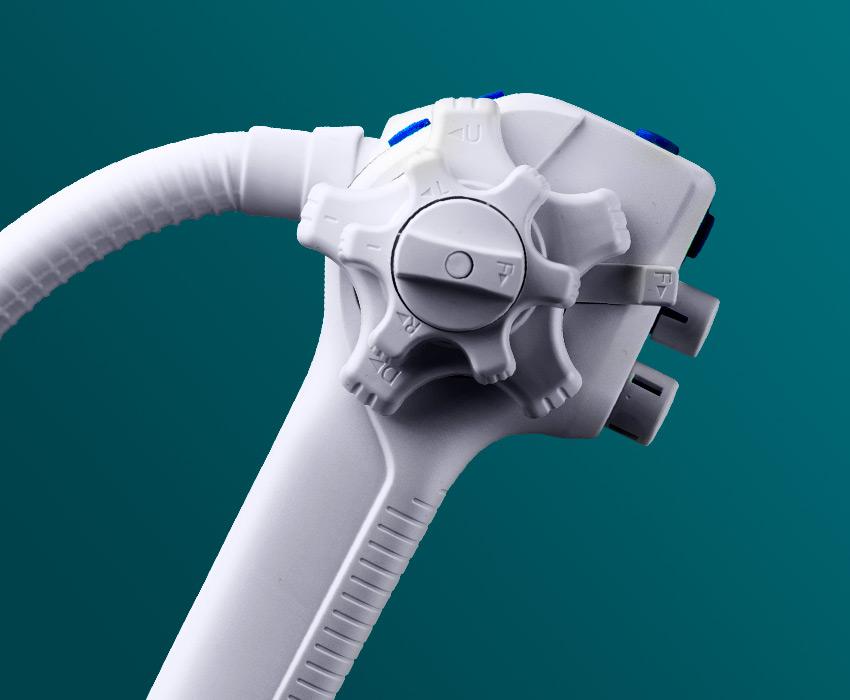 Ambu® aScope™ Gastro
A sterile single-use gastroscope that is always available for a variety of endoscopic procedures in the upper digestive tract.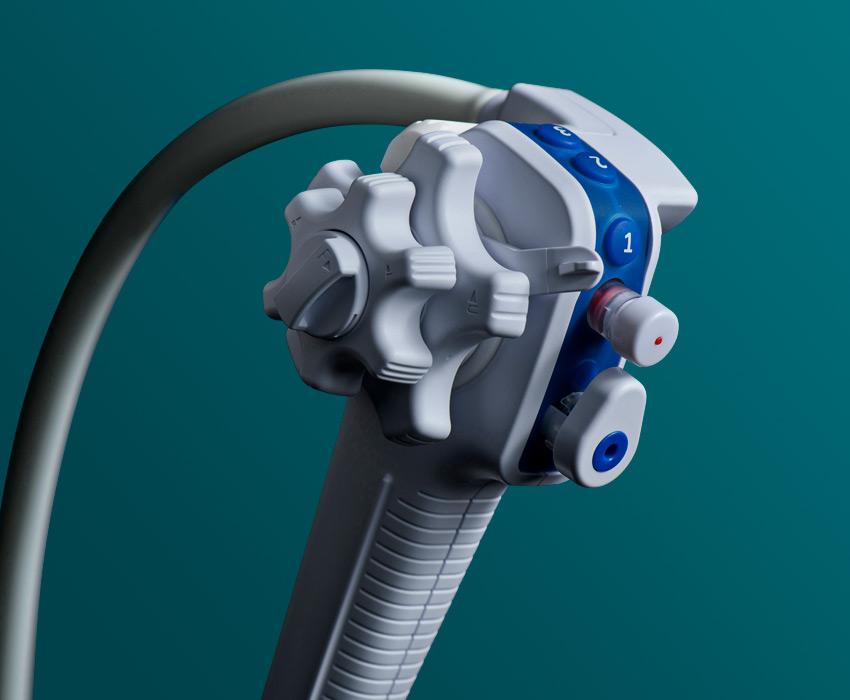 Ambu® aScope™ Duodeno
aScope Duodeno is a sterile and cost-effective single-use duodenoscope that eliminates patient cross-contamination while improving workflow.
Endoscopy systems
Continuous optimization helps ensure excellent imaging with the clarity needed for ERCP and a variety of procedures in the upper digestive tract.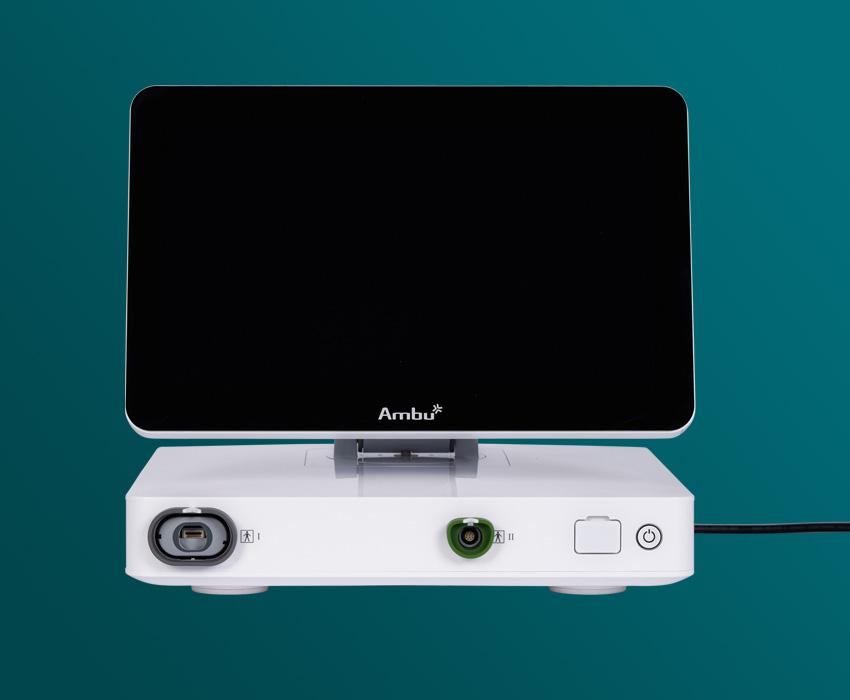 Ambu® aBox™ 2
A full HD displaying and processing unit with built in touchscreen, processor and recorder. aBox 2 offers a modern intuitive design and plug-and-play connectivity with the aScope Gastro endoscope.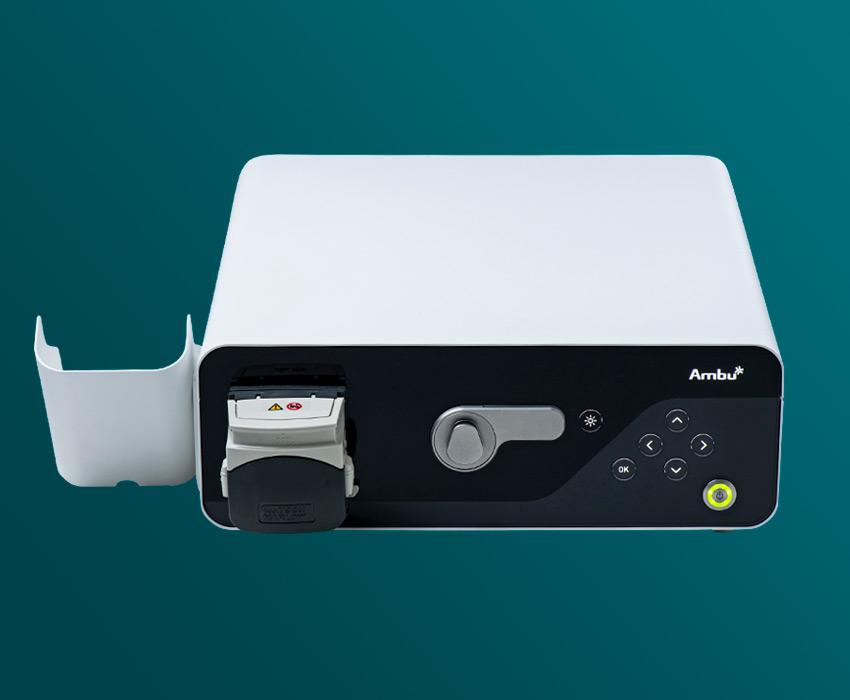 Ambu® aBox™ Duodeno
A processing unit designed to work with the aScope Duodeno endoscope, aBox Duodeno connects directly to a medical-grade monitor.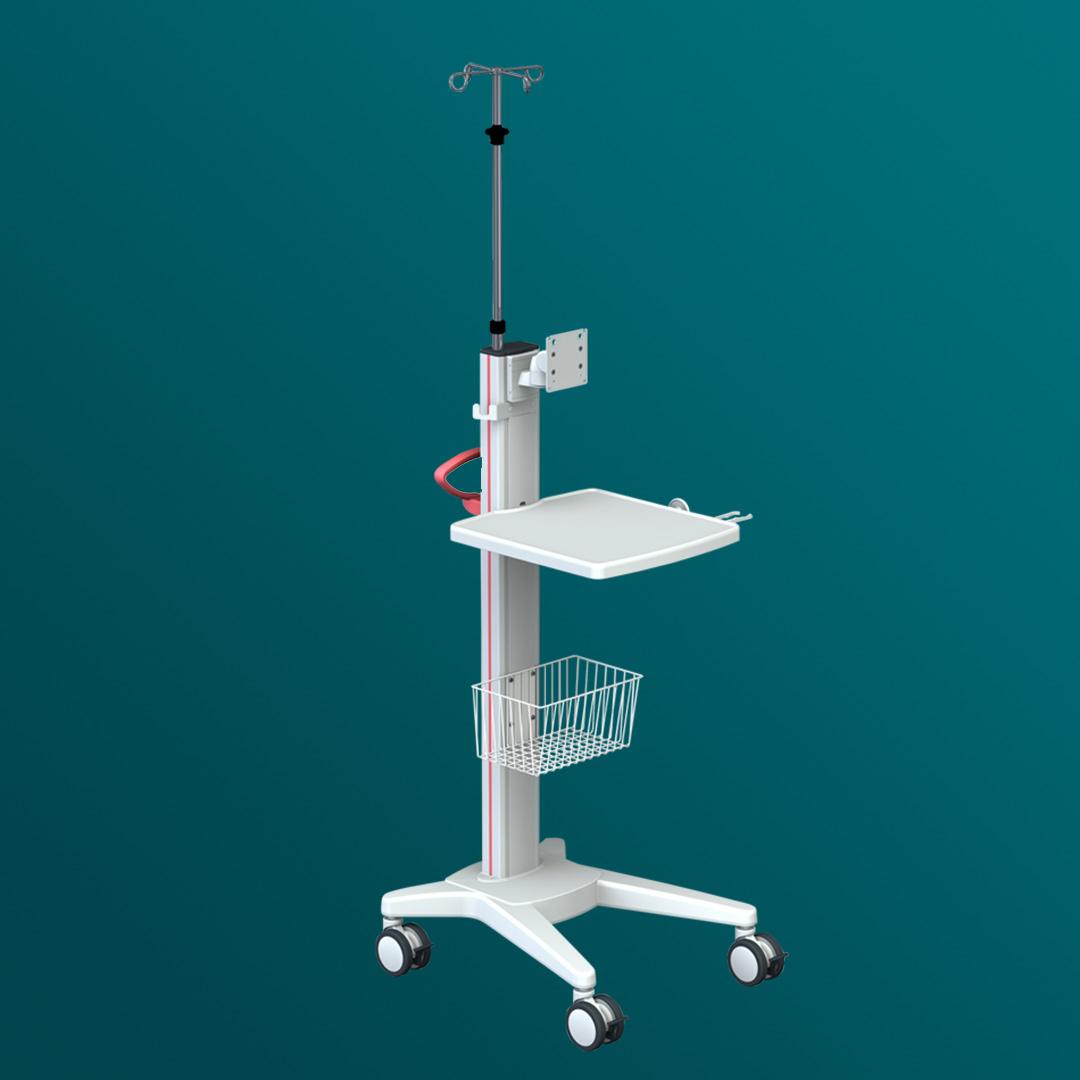 aCart™ Compact
A modern, portable workstation
Offers convenient storage without taking up a lot of space.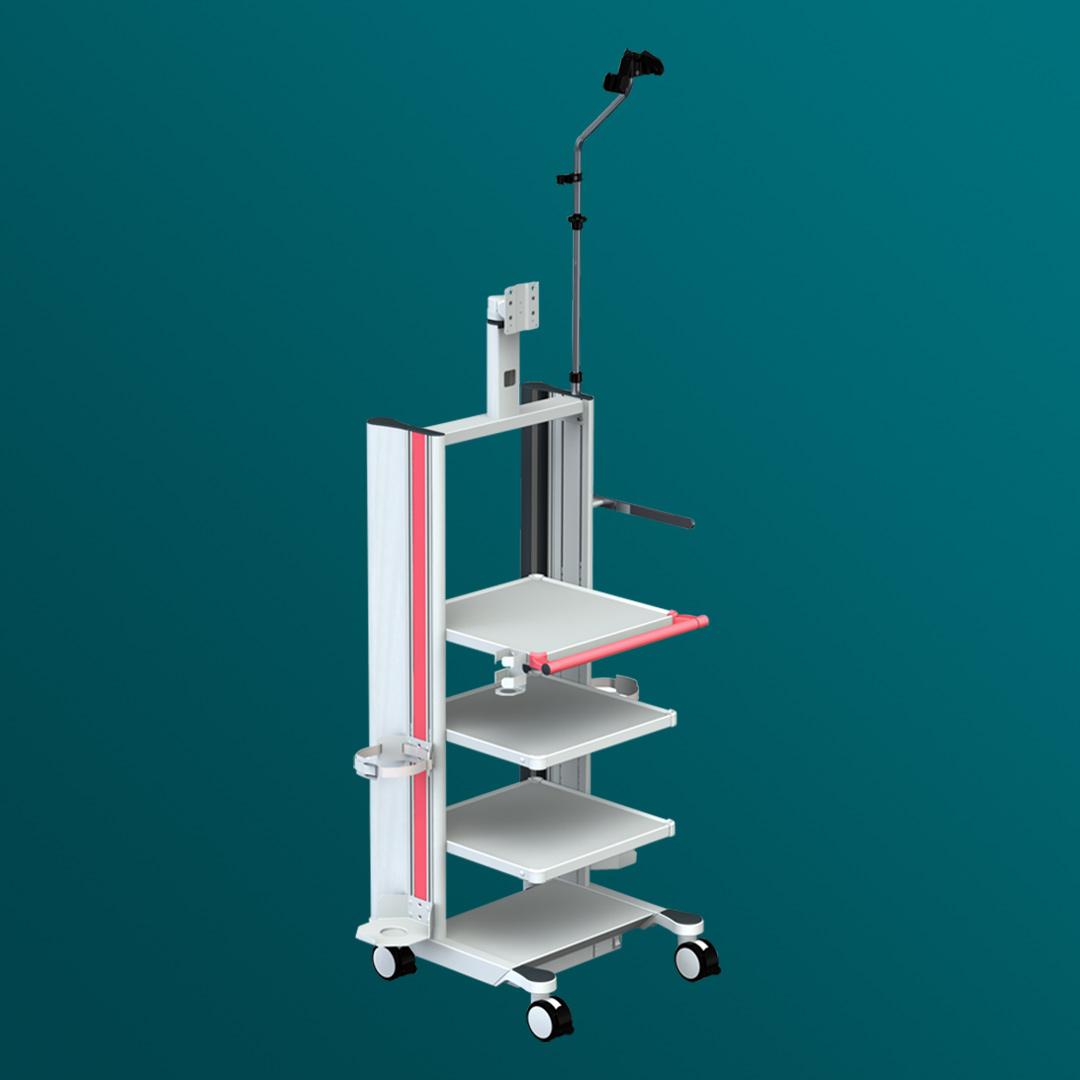 aCart™ Plus
A stable, convenient workstation
Designed for stability and convenience in the bronchoscopy suite or other endoscopy suites.
Thoracic surgeon and Ambu consultant, Dr. Wilson Tsai, shares his first experiences using the single-use aScope™ Gastro (13 min).
Intro
(00-00:36)
Single-use in the OR
(00:37-04:23)
Case Data
(04:24--07:33)
Robotic Hernia Repair
(07:38-09:29)
EGD with Biopsies
(09:28-11:46)
Summary
(11:47-14:25)

At ENDO2022's "A New Era in GI Endoscopy" symposium, co-sponsored by Ambu.
Recordings of live procedures
Watch endoscopy procedures performed live by leading GI physicians at Endoscopy On Air's global streaming event in June 2022.
NOTE: The products used in the videos are available in Europe, the US, Asia Pacific and many countries outside these regions. Please contact your local Ambu representative regarding availability in your country.
Dr. Amrita Sethi (US) performs a Zenker's diverticulotomy using the single-use Ambu® aScope™ Gastro.
Prof. Helmut Messmann (Germany) performs an ERCP for post-LTX anastomotic stricture using the single-use Ambu® aScope™ Duodeno.
Dr. Reem Sharaiha (US) performs an endoscopic sleeve gastroplasty using the Ambu® aScope™ Gastro
Ambu® aScope Gastro testimonials
Listen to the stories of GI healthcare professionals about how the single-use aScope Gastro solution has made their workday smoother and easier.
Post-ERCP procedure survey
Based on 500+ evaluations of the single-use Ambu® aScope™ Duodeno
Endoscopists in 13 European countries were asked to evaluate the single-use aScope Duodeno endoscope immediately after an ERCP procedure. In 93% of the cases, physicians marked their overall satisfaction level as positive or neutral. In 76% of the cases, they commented positively on the radiolucent tip due to the improved visualization that this unique feature offers.
Download the white paper to learn how performance, specific features and overall satisfaction were rated.
One-page clinical case reports
Key insights of GI physicians using Ambu single-use endoscopes
Intracavitary ENPT by using Eso-SPONGE system
DR. MED. DÖRTE WICHMANN, GERMANY
Learn how the treatment concept was changed when inadequate positioning of the former diverging suture in the para-gastric cavity was identified.
Percutaneous endoscopic-controlled gastrostomy (PEG)
DR. MED. NIKOS STERGIOU
Learn about the quality of the diaphanoscopy in a PEG performed with a single-use gastroscope.
You might also be interested in