Industry leading training
We're dedicated to improving patient safety, and so recognise the importance of providing education for our users.

We work with you to implement recommendations from industry bodies by scheduling regular training on our products as well as the latest techniques in difficult airway management, upper airway examination, bronchoscopy and single-lung ventilation.

Training is delivered through a range of interactive and immersive workshops, each in accordance with guidelines from the Association of Anaesthetists, Difficult Airway Society and Intensive Care Society, and many are approved by the CPD Accreditation Service.

Our team of Clinical Educators are dedicated to ensuring you get the most from your training. Whether it's a pre-set programme for an entire department or a bespoke session for a small group, they'll work around you to arrange a course that suits you.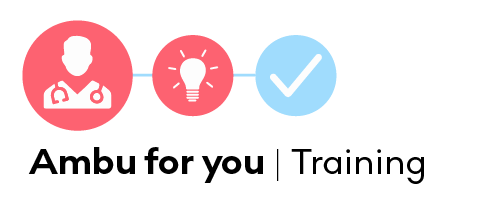 CPD training workshops
Our CPD workshops offer an ideal balance of theory and hands-on practical exercises and allow attendees to improve and broaden their knowledge and skills whilst earning CPD points. And being independently approved by The CPD Accreditation Service, you can be assured that we'll provide a reliable and structured approach to your learning.
Workshops are held over a full or half-day depending on the course and can be arranged at a time and location that suits you. Afterwards, attendees will receive a certificate of completion and CPD points.
Modular training sessions
Continuing professional development is important, however we understand how finding the time for training can be difficult. That's why we're able to offer you shorter modular sessions that can fit more easily into busy working schedules. These sessions last for one hour and contain a mixture of theory and hands-on practical exercises. They can be arranged at a time and location that suits you, and most can even award you with CPD points and certification
Bespoke training sessions
If there's a specific area you'd like to focus on that isn't covered by our workshops and modular sessions, our team of Clinical Educators can work with you to develop a bespoke program tailored to your needs.


Online Training Videos
Visit our Educational Videos page for online product demonstrations by our team of Clinical Educators as well as recommended Standard Operating Procedures from doctors and recordings from our industry sponsored sessions.

Watch Online
Contact Ambu
If you have questions regarding any of our training courses or would like to make a booking, please complete the contact form below.