Introduction
Improving productivity and safety in ENT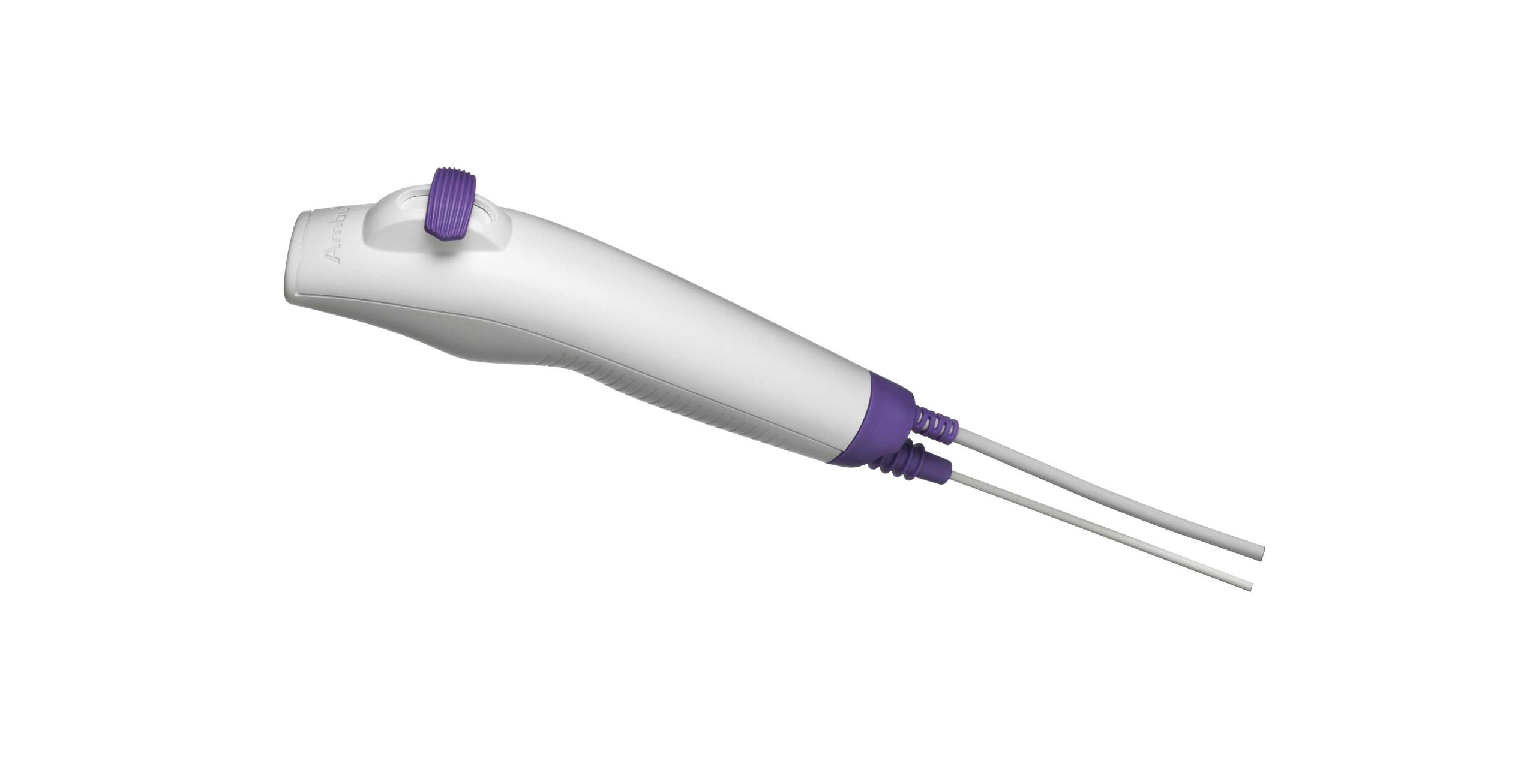 When it comes to disinfection techniques for reusable endoscopes, guidelines within ENT are becoming increasingly strict. As facilities contend with these more rigorous cleaning requirements, there is a growing need for a better way to ensure safety without compromising efficiency.
The single-use flexible video rhinolaryngoscope, aScope™ 4 RhinoLaryngo Slim, is the simple way to improve productivity and safety. It is always available and always sterile straight from the pack eliminating the risk of cross-contamination. It simplifies your workflow as there are no repairs and no cleaning requirements.
The lightweight, aScope™ 4 RhinoLaryngo Slim offers a small 3.0 mm outer diameter and delivers clear, sharp images of the upper airway enabling easy navigation and identification of anatomical structures.
Together with the Ambu® aView™ monitor it is the ideal choice for your routine nasopharyngoscopy procedures.
Release information
aScope™ 4 RhinoLaryngo Slim is pending registrations and is currently not released for sale.
Key benefits
Experience the new possibilities
Introducing aScope™ 4 Rhinolaryngo
A deeper look at aScope 4 RhinoLaryngo Slim
aScope™ 4 RhinoLaryngo Slim has a small outer diameter of 3.0 mm to help minimize patient discomfort during procedures. Its precise tip motion and high bending angle support easy manoeuvrability and navigation in the upper airway. And no matter how many procedures you do each day, aScope™ 4 RhinoLaryngo is always comfortable to hold thanks to its lightweight design and ergonomic grip. The scope has a working length of 300 mm.
aScope™ 4 RhinoLaryngo Slim connects to Ambu® aView™, our high-resolution, portable and intuitive video monitor, and supports training, knowledge sharing and patient involvement.
The compact aView™ monitor fits easily into small spaces. It can be quickly mounted on an IV pole or transported by hand for additional convenience.
Technical specifications
Bending capabilities
130° up, 130° down
Insertion cord diameter
3.0 mm
Distal end diameter
3.5 mm
Working length
300 mm
Channel average inner diameter
N/A
Spareparts
There are no spareparts or accessories for this product.
October 2018
Note: US Rx Only