COVID-19
Evidence and Support
Get an overview of scientific studies and industry guidelines in relation to COVID-19, as well as supporting literature on Ambu products.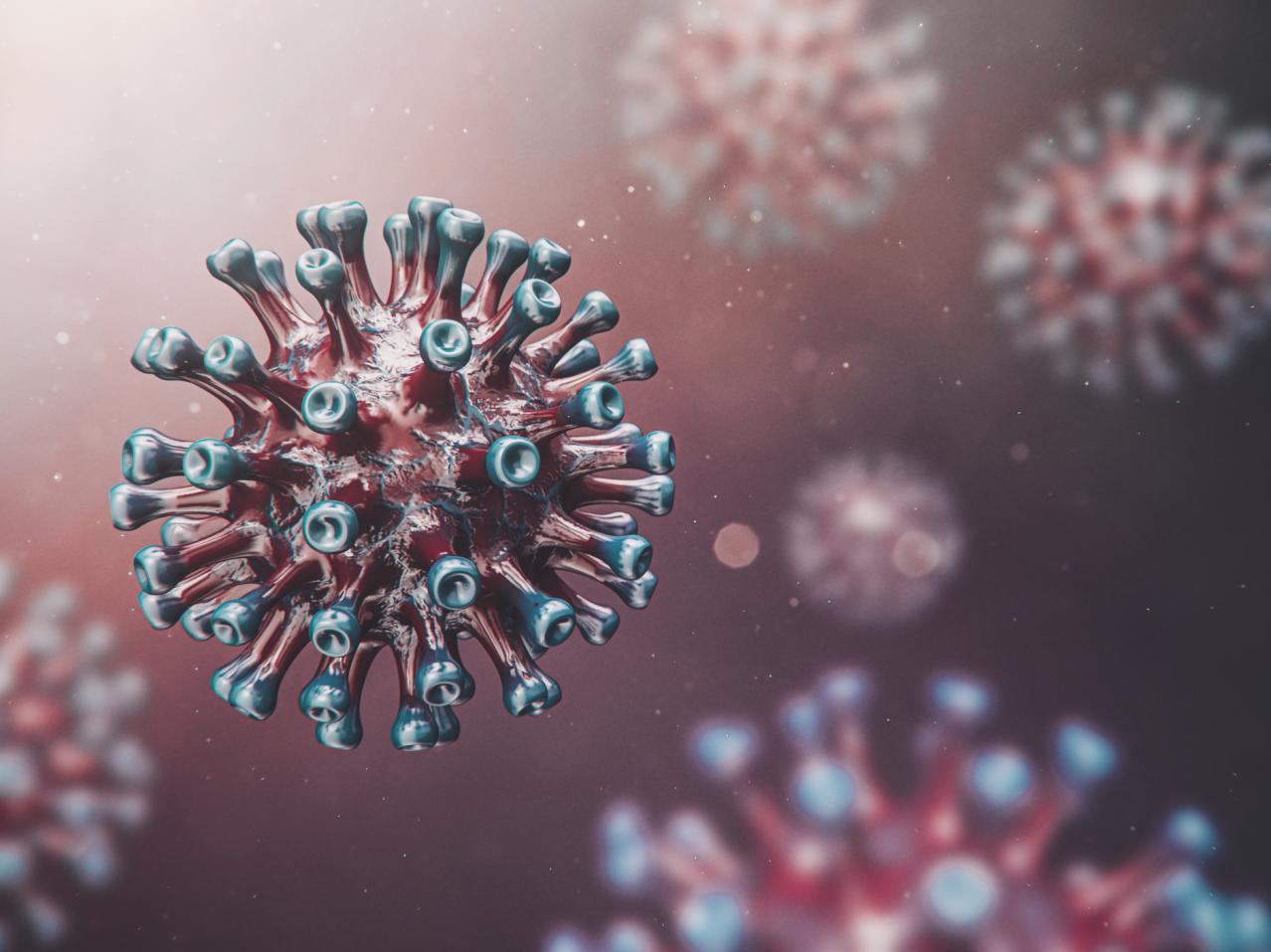 Guidelines

Aerosol Generating Procedures (AGPs) within the ENT clinic
ENT UK (2020)
Expert advice on how to perform safe endoscopy in ENT outpatient clinics, including that "nasal and/or laryngeal endoscopy should, if possible, be observed on a separate video screen to allow the operator to maintain distance between himself/herself and the patient" and "single-use endoscopes are disposable and do not need decontamination".
Download


Speech and language therapist-led endoscopic procedures in the COVID-19 pandemic

RCSLT (2020)

Interim guidance to support the delivery of urgent and essential SLT-led endoscopy in the context of COVID-19, including advising that "consideration should be given to the use of disposable nasendoscopes".
Download

Multidisciplinary guidance for safe tracheostomy care during the COVID-19 pandemic: the NHS National Patient Safety Improvement Programme (NatPatSIP)

McGrath et al (2020)

Consensus guidelines providing tracheostomy guidance for front-line staff, modified for COVID-19. Amongst more, it says that "bronchoscopic guidance of tracheal punctures makes aerosol generation more likely"; and if using bronchoscopy during percutaneous tracheostomy in a patient with COVID-19, "single-use bronchoscopes with a sealed ventilator circuit are recommended".
Download

A Graduated Return to Elective Activities for Laryngology within the COVID-19 Pandemic

BLA, ENT UK & RCSLT (2020)

Guidance recommending a staged re-introduction of therapist-led endoscopic procedures. It comments on the increasing use of single-use endoscopes, as well as the portable monitors that are used with them that "form an essential part of the clinical record and provide data for teaching and training material".
Download

Thoracic Anesthesia of Patients with Suspected or Confirmed 2019 Novel Coronavirus Infection: Preliminary Recommendations for Airway Management by the EACTA Thoracic Subspecialty Committee
Şentürk et al (2020)

Management of patients with suspected or confirmed coronavirus infection who must undergo thoracic surgery will be a challenge for anesthesiologists. The thoracic subspecialty committee of EACTA has created recommendations for the anesthetic approach at this time, including for the use of single-use bronchoscopes as well as ETTs and DLTs with embedded cameras.
Download

Management of the airway and lung isolation for thoracic surgery during the COVID-19 pandemic

Thornton et al (2020)

Recommendations for clinical practice endorsed by ACTACC and SCTS, including comment on how double lumen tubes with an embedded light source and camera may "reduce the incidence of bronchoscopy for double-lumen tube adjustments and the risk of exposure during lung isolation".
Download

Consensus guidelines for managing the airway in patients with COVID-19
Cook et al (2020)
Guidelines from the Difficult Airway Society, the Association of Anaesthetists the Intensive Care Society, the Faculty of Intensive Care Medicine and the Royal College of Anaesthetists.
Download

Consensus guidelines for managing the airway in children with COVID-19; Highlighting differences in practice from adult guidelines
Cook et al (2020)
Guidelines from the Association of Anaesthetists, the Difficult Airway Society, the Intensive Care Society, the Faculty of Intensive Care Medicine and the Royal College of Anaesthetists, Paediatric Intensive Care Society and Association of Paediatric Anaesthetists.
Download

Infection prevention and control for COVID-19 in healthcare settings
European Centre for Disease Prevention and Control (2020)
This document aims to provide guidance to EU/EEA healthcare facilities and healthcare providers on infection prevention and control measures for the management of suspected and confirmed cases of COVID-19 infection in healthcare settings.
Download

Irish Thoracic Society Statement on Bronchoscopy and SARS COVID-19
Irish Thoracic Society (2020)
Guidance from the Irish Thoracic Society on infection prevention and control and recommendations for bronchoscopies where patients are and are not suspected of having COVID-19.
Download

Safety Recommendations for Evaluation and Surgery of the Head and Neck During the COVID-19 Pandemic
Givi et al (2020)
A set of safety recommendations based on a review of the literature and communications with physicians with first-hand knowledge of safety procedures during the COVID-19 pandemic.
Download

Society for Advanced Bronchoscopy (SAB) Consensus Statement and Guidelines for bronchoscopy and airway management amid the COVID-19 pandemic
Pritchett et al (2020)
The SAB has formulated guidelines regarding bronchoscopy and airway management for healthcare systems as the COVID-19 pandemic evolves worldwide, to summarize the currently available information and provide practical, evidence-based recommendations for those caring for or being asked to consider performing these high-risk procedures.
Download

Exiting the pandemic: guidance for resuming ENT services
ENT UK (2020)
The aim of this paper is to support ENT departments and colleagues as discussions take place regarding resumption of elective activity. Amongst more, ENT UK now recommend video nasoendoscopes to distance clinicians from their patients & minimise repetition of procedures, and that departments will need to ensure they're available "to deliver safe and effective care, especially for aerosol generating procedures".
Download
Studies

Moving Forward with Dysphagia Care: Implementing Strategies during the COVID‑19 Pandemic and Beyond

Fritz et al (2020)

An algorithm and reference for dysphagia clinicians to minimize spread of COVID-19 cases while providing optimal care to patients sufering from swallowing disorders, including the recommendation that "disposable laryngoscopes could be considered".
Download

Performing Bronchoscopy in Times of the COVID-19 Pandemic: Practice Statement from an International Expert Panel
Luo et al (2020)
Recommendations for physicians performing bronchoscopy to protect those patients (un)-affected by the current COVID-19 pandemic, minimize the risk of transmission, and maintain clinical care for all patients, including the use of single-use bronchoscopes "where possible" and Ambu aScope BronchoSampler for BAL procedures.
Download


Awake tracheal intubation in a suspected COVID-19 patient with critical airway obstruction
Ahmad et al (2020)
Report on the airway management of a patient suspected of being COVID-19 positive with impending airway obstruction requiring urgent surgical tracheostomy.
Download
Potential impact of contaminated bronchoscopes on novel coronavirus disease (COVID-19) patients
Ofstead et al (2020)
Cori Ofstead and her colleagues draw on their previous research evaluating the effectiveness of bronchoscope reprocessing, putting them into the perspective of the current pandemic.
Download

The Italian coronavirus disease 2019 outbreak: recommendations from clinical practice
Sorbello et al (2020)
Report on the impact of the coronavirus disease 2019 outbreak on regional and national healthcare infrastructure, and recommendations based on clinical experiences of managing patients throughout Italy.
Download

Flexible Laryngoscopy and COVID-19
Rameau et al (2020)
Recommendations on flexible laryngoscopy performance during the pandemic, including patient selection, personal protective equipment, and endoscope disinfection, based on a consensus reached during a virtual webinar with approximately 300 participants from the American laryngology community.
Download
Supporting Literature

Bronchoscopy during the COVID-19 pandemic
Compendium of national and international clinical guidelines and publications recommending the use of single-use bronchoscopes and safe bronchoscopic sampling during the COVID-19 pandemic.
Download

Is contamination really a problem?
An overview of studies on the incidence and costs of cross-contamination associated with reusable bronchoscopes; MDR reports on infection or device contamination associated with reprocessed flexible bronchoscopes; appearance of flexible reusable endoscopes in recent ECRI Top 10 Health Technology Hazards lists; and reports of the continuous increase in non-compliance with an infection control standard.
Download

Is clean really clean?

An amalgamation of studies on the incidence and costs of cross-contamination associated with reusable bronchoscopes, together with an overview of Ambu aScope 4 Broncho, the single-use bronchoscope that delivers sterility straight from the pack.
Download

Upper airway endoscopy during the COVID-19 pandemic
Compendium of national and international clinical guidelines and publications recommending the use of flexible single-use and video nasoendoscopes during the COVID-19 pandemic.
Download

Guaranteed Sterility with Ambu aScope 4 Broncho
An overview of Ambu aScope 4 Broncho, the single-use bronchoscope that delivers sterility straight from the pack and is ready when you are to reduce the risks and frustrations associated with waiting for an available endoscope. It provides clear, crisp imagery and is available in three sizes.
Download

Closed-Loop Sampling with Ambu aScope BronchoSampler
An overview of Ambu aScope BronchoSampler, the closed-loop sampling system that's used with the Ambu aScope 4 Broncho single-use bronchoscope, that reduces sample loss and aerolisation in aerosol generating procedures (AGP).
Download

Guaranteed Sterility & Single-Use Efficiency with Ambu aScope 4 RhinoLaryngo
An overview of Ambu aScope 4 RhinoLaryngo, the single-use nasendoscope that delivers sterility straight from the pack and is ready when you are to reduce the risks and frustrations associated with waiting for an available endoscope. It provides clear, crisp imagery and is available in 2 variations.
Download

Thoracic surgery during the COVID-19 pandemic

Thinking of returning to planned thoracic surgery during the COVID-19 pandemic? Read about the latest industry guidance on the use of DLTs, ETTs and bronchoscopes.
Download

Time for a Paradigm Shift in Endoscopy
An overview of how the COVID-19 pandemic is inciting review of current practices, including the impact on endoscopic procedures and cleaning and disinfection processes, as well as international consensus guidelines.
Download